Maplytics is built with flexibility and user productivity in mind so that users have more control and better utility of their data. Keeping this in focus, Maplytics allows users to drill down their Dynamics 365 CRM data to view only what is of interest to them. By providing hands-on control of data and providing insights, Maplytics has garnered the respect of the Microsoft community and become a Preferred Solution on Microsoft AppSource.
Maplytics provides multiple search options to users which they can use to drill down their data by location, region, drawing, territory, and template.
We are going to explore the search 'By Location' option and how it benefits you.
Users can open the plot card within the Detail map in order to use the search option of 'By location.' Searching 'By Location' helps the user to plot the data using the geocoding of each record. The search can be performed by the user's current location which is fetched from the user's personalization record. If needed, the user can also set a new current location using the contextual menu.
When users are on the field and using their mobiles or tablets, they can simply use the 'Locate Me' button to use their mobile or tablet's GPS and set their current location as the defined location. They can then also do a proximity search using their current location using distance or time.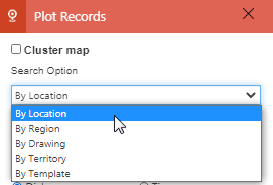 Further, users can select multiple datascources from the Select DataSource dropdown list with all the entities (OOB and Custom) that are configured for Maplytics. Once they select the datasource, they have to choose the corresponding Active View that is available for the selected entity type like System views, Personal views, Maplytics Dashboards, Marketing Lists, etc. The user can choose one of the views to plot all the records available in that view.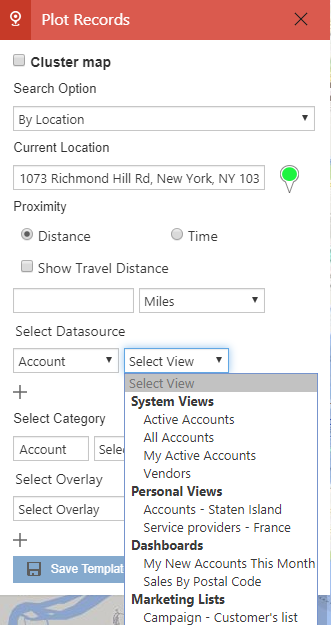 So using the above methods, users can plot and analyze their data in their vicinity.
If you think your field reps can benefit from hand-on functionality like this, head over to our website to get a free trial. You can even get a free real-time demonstration of this feature or any Maplytics feature by simply dropping us a mail at crm@inogic.com.
Thanks for reading and stay safe in your current location!